Festival of Bhakti Yoga with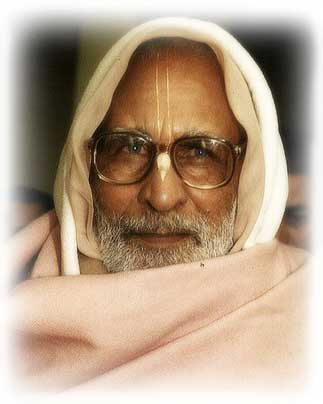 His Divine Grace Sri Srimad Bhaktivedanta Narayana Gosvami Maharaja
September 4th to 8th, 2010 Jammu & Kashmir
Dear devotees and friends,
Our beloved Srila Gurudeva, His Divine Grace Sri Srimad Bhaktivedanta Narayana Gosvami Maharaja has mercifully agreed to preside over Bhakti Yoga festival in Jammu, Jammu & Kashmir, which will take place on September 4th to 8th, 2010 and bume pujan is celebrated on 04th of September 2010. Srila Gurudeva will be accompanied by his sannyasis and senior disciples and followers.
We pray that Srila Gurudeva will sprinkle his mercy on all of us and will help us to enter the path of pure Bhakti, saving us from the raging forest fire of material existence.
May the nectarian shower of exalted harikatha pour incessantly from the lips of the best of tattva-jna, bhavuka and rasika Vaisnavas, and may the holy names of Sri Hari resound loudly from the mouths of hundreds and hundred blissful devotees during Srila Gurudeva's festival in jammu & Kashmir !
We are very happy to announce that, Srila Gurudeva's Jammu& Kashmir festival is starting on the 4th September, and Srila Gurudeva is coming on 5th September.
Hare Krishna Hare Krishna
Krishna Krishna Hare Hare
Hare Rama Hare Rama
Rama Rame Hare Hare
We are eagerly awaiting your association at the festival!
Yours in the service of Sri Hari, Guru and Vaisnavas,
Festival Seva Team
For Detail please contact us: - +919018484842, +919622112113
Email- subal1985@gmail.comThis e-mail address is being protected from spambots. You need JavaScript enabled to view it
Thanks and we look forward to seeing you all soon.