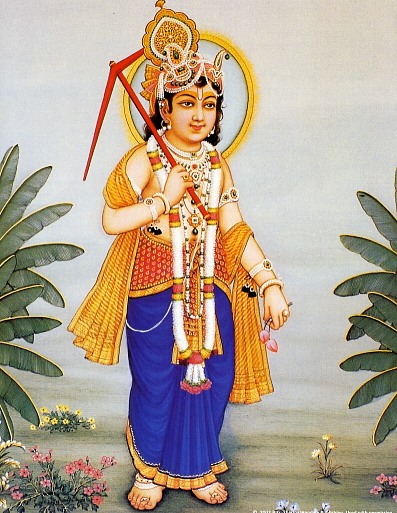 Lord Baladeva's Appearance:
---
On the purnima or full moon of the month of Sridhara month Balarama, the elder brother of Lord Krsna appeared. This day is celebrated in Vrndavana and Mathura region. Particularly at the Dauji Temple, where Balarama resides with His consort Revati.
One may perform worship with abhiseka as for Sri Krsna Janmastami.

---
The Pastimes of Lord Balaram condensed for Class:
Prayers to Lord Balaram - Avatara.org
Verses in Praise of Lord Balaram:
Lord Balaram's pastimes reflected on:
Lord Balaram's pastimes reflected on in brief good for classes:
Balaramavatara - Indian Heritage site:
Lord Balaram Deity on the beach at Malpe - originally carved by Vishvakarma from a Shaligram.
Sri Gopal Tapani Upanishad on why Lord Balaram appeared:
Lord Balaram's pilgrimage in brief:
See Lord Balaram's incarnation as Sri Nityananda Rama (Nitai):
Lord Nityananda Rama - Balaram:
Sri Chaitanya as Krishna and Nityananda as Balarama from Sri Chaitanya Bhagavat Adi-lila ch 1:
Lord Nityananda Balarama Appearance Day BY BHAKTIRATNA SADHU SWAMI
1000 names of Lord Balaram here:
Varuni juice bevarage for Lord Balaram - one possible recipe that is very much liked:
Link to Krsna Book on-line:
Srimad Bhagavatam on-line:
Dasavatara page - 10 primary incarnations of the Supreme Lord:
Send a friend an e-postcard: